We have a variety of games we're working on, in various stages of completion.  Check out some of them below: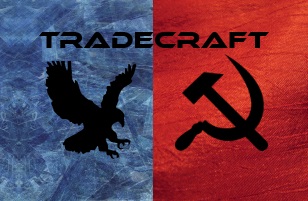 It's the height of the Cold War and you are a spy. You have a mission to accomplish and you would like to avoid being killed while doing it. And you want your side to win, of course. But who, exactly, is on your side?
Tradecraft is a hidden role microgame (18 cards) where 3-6 players take on the roles of either Soviet or American spies during the Cold War era.
In The Orion Trail, players are racing to be the first to colonize a new world in the Orion Sector.  Along the way, they will meet friendly (and not so friendly) natives, manage their supplies and crew, and plan their route.
The Orion Trail is a sci-fi card game about exploration and difficult decisions.  Will you plan well and achieve victory, or will you die of space dysentery along the way?