Escape Velocity Games presents
Holmes & Moriarty
a game by Joshua Tempkin & Brad Lackey
A Drafting Game of Deduction and Wits
2 players | 30 minutes | Ages 12+
---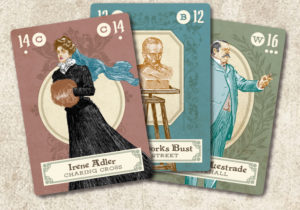 "… If a detailed account of that silent contest could be written, it would take its place as the most brilliant bit of thrust-and-parry work in the history of detection."
-Sherlock Holmes to Dr. Watson in Sir Arthur Conan Doyle's "The Final Problem."
Professor Moriarty is almost ready to enact his nefarious plan! Sherlock Holmes suspects that something is about to happen, but he doesn't know the details. As Moriarty's crimes set the final pieces into place, Holmes desperately searches London for the clues he needs to foil his nemesis. London's greatest intellects go head to head in this intense battle of wits!
Holmes and Moriarty is an asymmetric 2-player drafting game in which players take on these iconic roles. Over a series of hands, players try to win "cases" by drafting crimes and clues drawn from Conan Doyle's stories. Players mark their winning positions on the scenario board. If Moriarty can score three in a row, he can activate his master plan for the win! If Holmes can foil Moriarty's plans, he wins!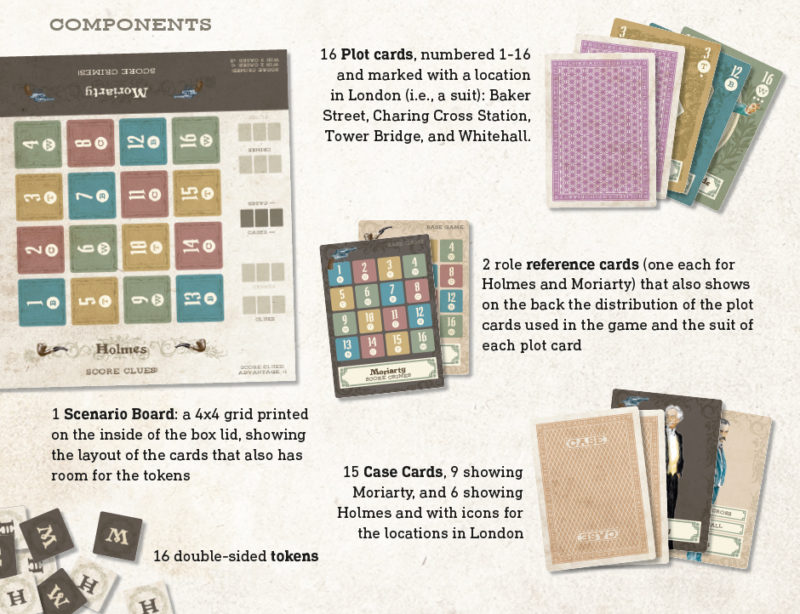 ---
To keep an eye on more news from Escape Velocity Games on this project, sign up for the newsletter!
---
The Kickstarter campaign is done, but you can still pre-order directly from Escape Velocity Games (expected ship date is Spring/Summer 2018)
(add to cart, then complete payment below)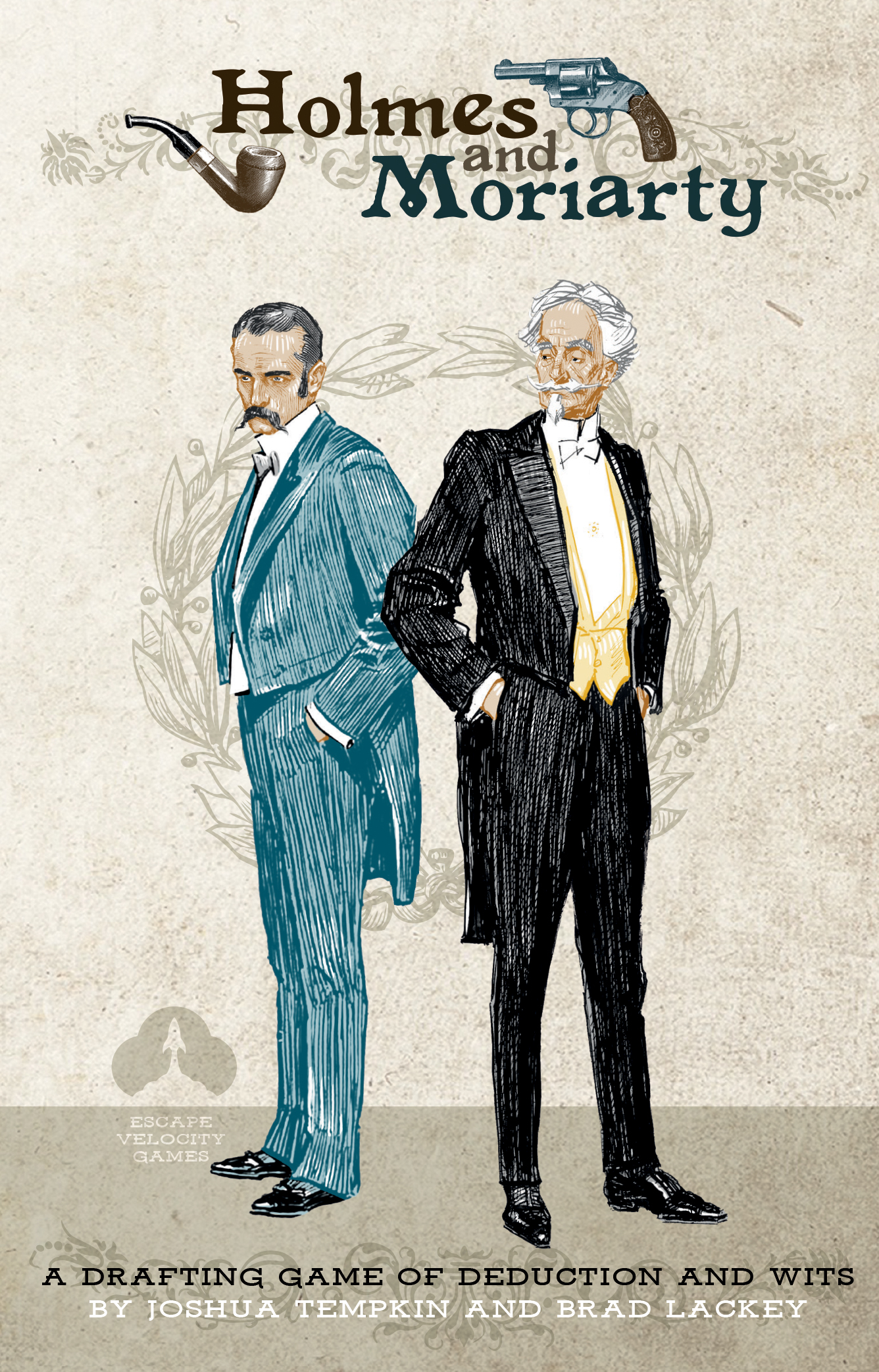 Holmes & Moriarty Pre-Order
$20 + $10 shipping & handling
$30.00
---