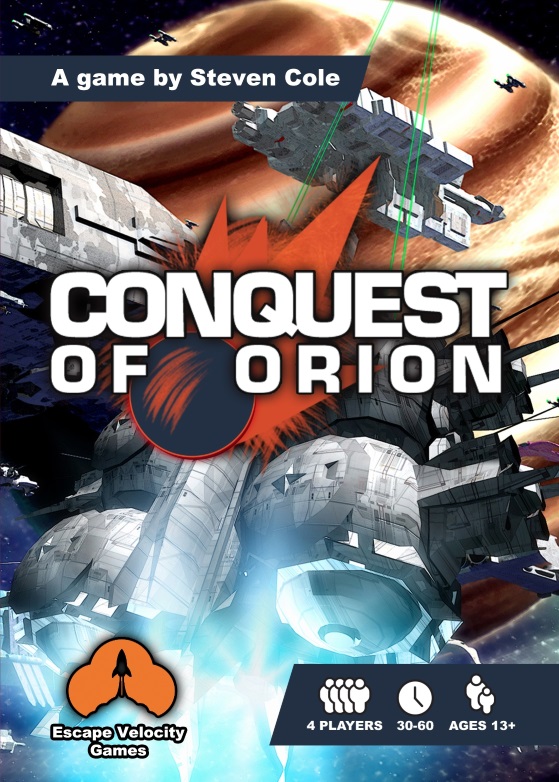 Escape Velocity Games presents
Conquest of Orion
a game by Steven Cole
ORION – yours to conquer. Once just a distant constellation, Orion is now being explored and colonized. Lead your alliance to victory!
4 players (optional 3-player variant) – 60 minutes – Ages 12+
---
Conquest of Orion is a 4 player card game of galactic conquest played in teams of 2.  It is played in less than an hour in 3 rounds of 3 phases:
Setup – deal cards to players, pick leaders
Conflict – play 10 hands of cards to win planets, colonies, and industries
Scoring – form systems and count points
Check out the videos for a game overview and read the Conquest of Orion Rules.  3-Player Variant Rules coming soon!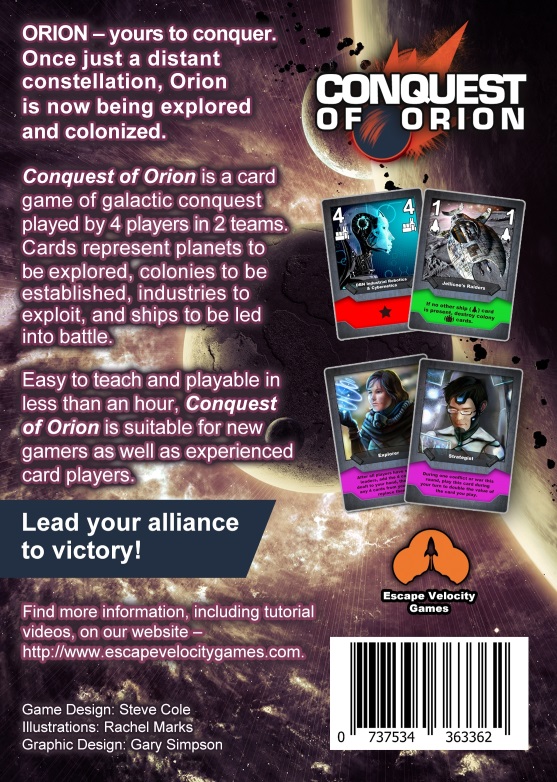 Tom Vasel of The Dice Tower reviews Conquest of Orion and gives it the Dice Tower Seal of Approval!
Bower's Game Corner gave Conquest of Orion a big thumbs up! (Prototype shown)