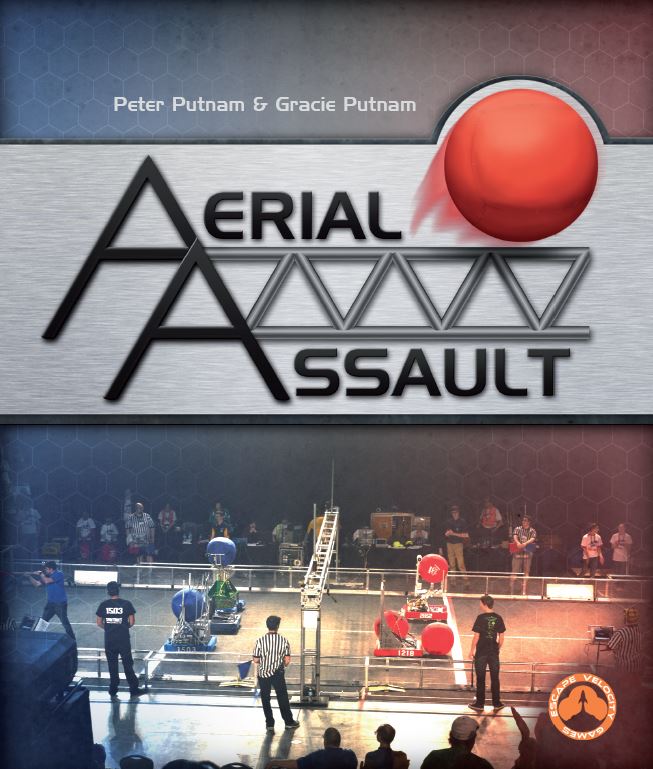 Escape Velocity Games presents
Aerial Assault
a game by Peter and Gracie Putnam
Design, build, and test a robot. Compete to win in this new card game based on a real life robotics competition!
---
Aerial Assault is based on the real-life robotics competition presented by FIRST. Every year, FIRST (For Inspiration and Recognition of Science and Technology) develops an exciting new game. Teams only have six weeks to design, build, and test a robot to play the game. Aerial Assault is inspired by the 2014 competition:
With Aerial Assault, you can now work through a four-month season in 30 minutes by building a robot, training your drivers, and competing against other teams in matches. Aerial Assault is currently being developed.
Check out the complete Aerial Assault Rules.
Order base game from Amazon:
Order expansion or deluxe from Escape Velocity Games:
(add to cart, then complete payment below)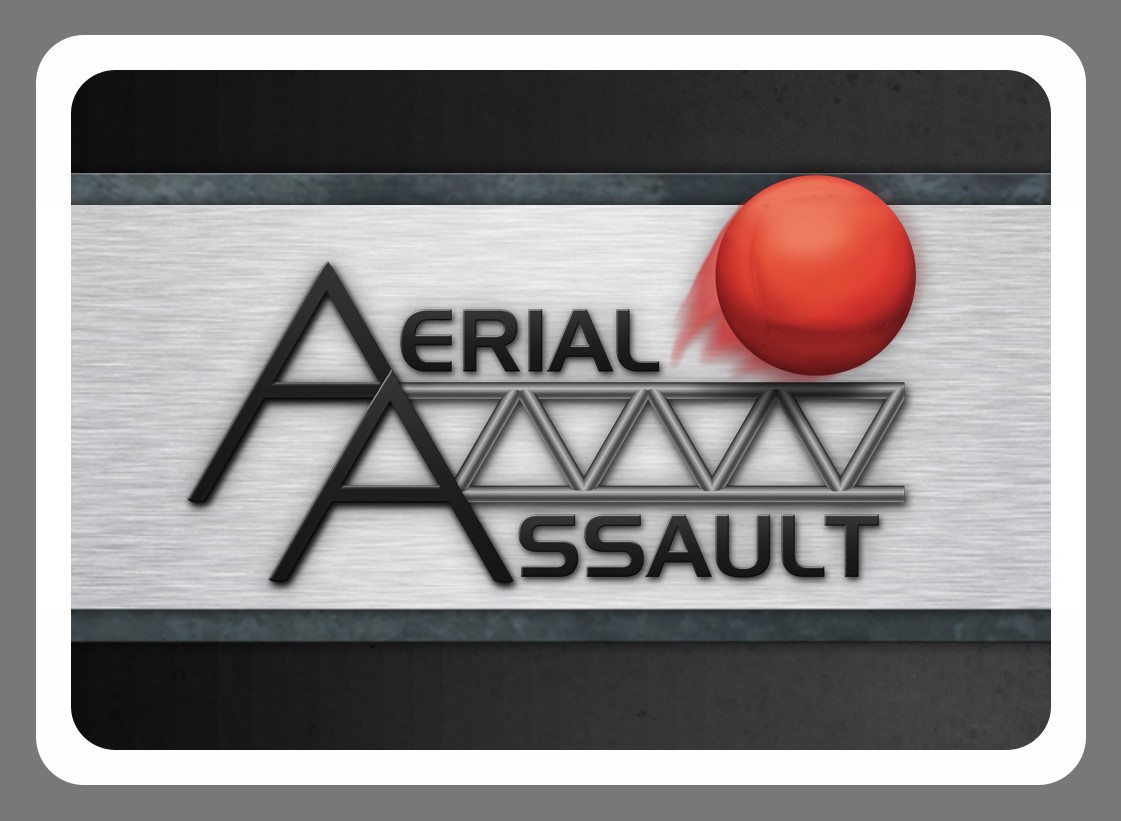 Aerial Assault: Deluxe Upgrade
Adds 2 players, free shipping & handling
$10.00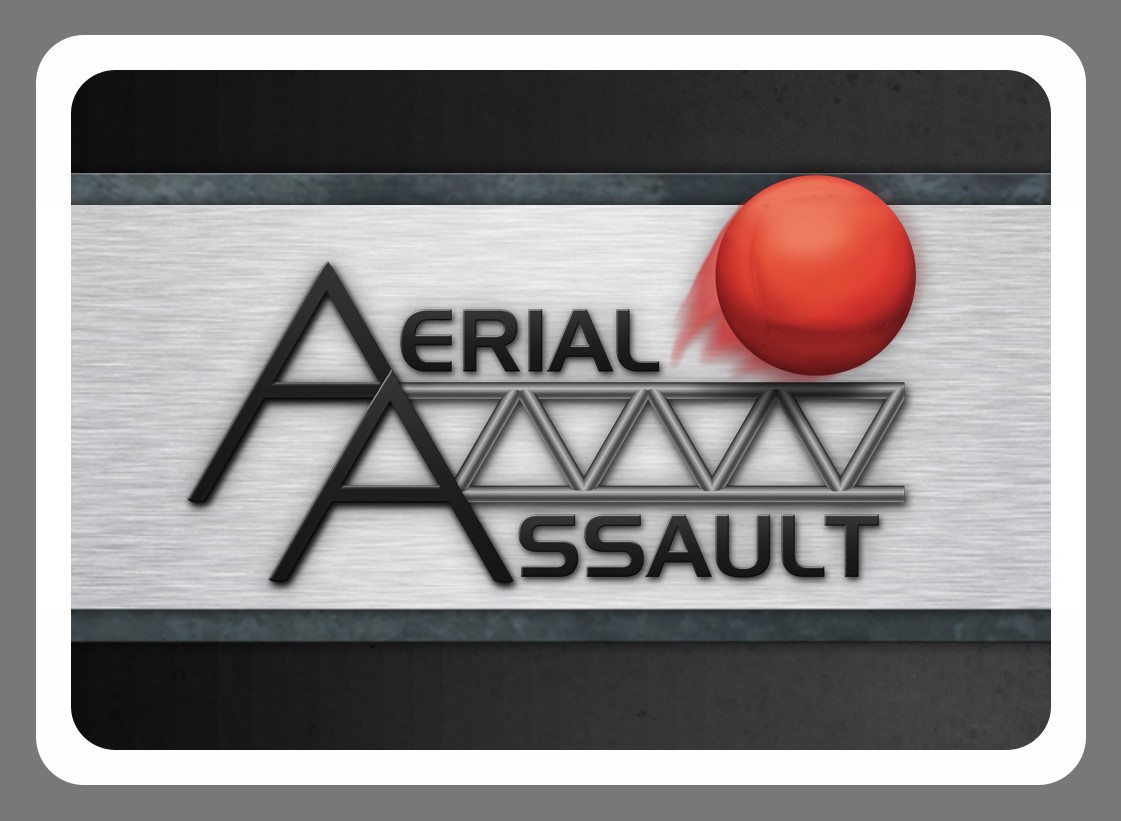 Aerial Assault: Deluxe Edition
For 2-6 players, free shipping & handling
$25.00
---